ROBOSEA重磅推出一款水下黑科技产品——SeaFlyer
今天,ROBOSEA在CES Asia2018展会上,重磅推出一款水下高科技产品——SeaFlyer。
SeaFlyer是一款综合体验极佳的手持式水下飞行器,由ROBOSEA自主研发,面向全球市场发行。不管您是游泳初学者还是专业人士,借助SeaFlyer,您可以轻松完成各种水中动作,一跃成为"专业运动员",尽享水中乐趣。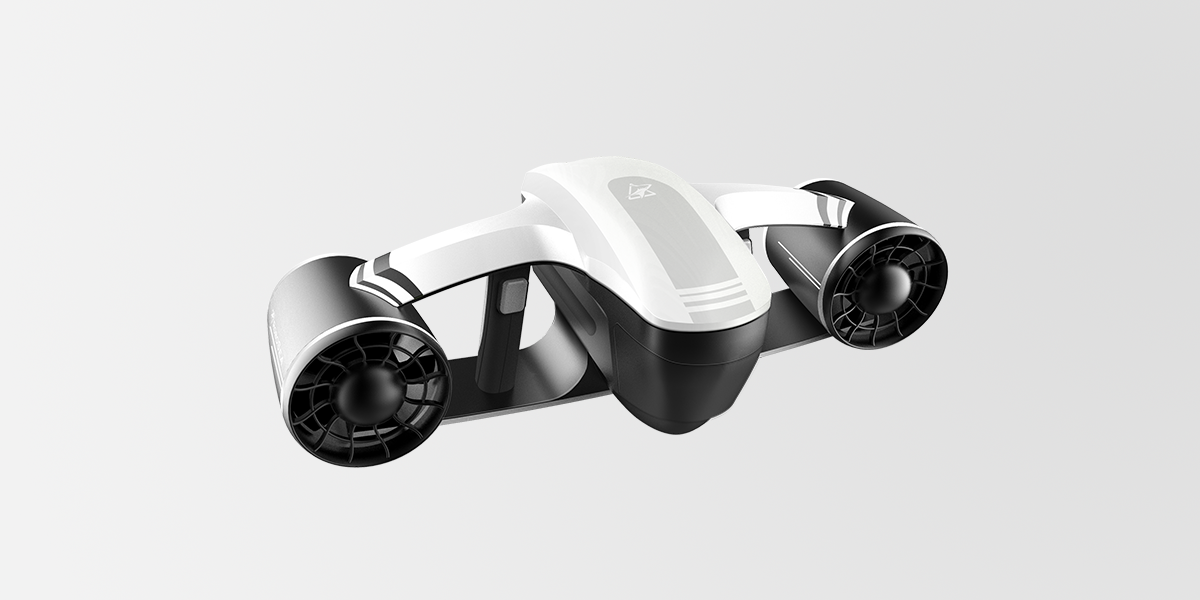 Auto Float

SeaFlyer can float automatically which means users can accomplish moves with easiness no matter go up, go down or turn around.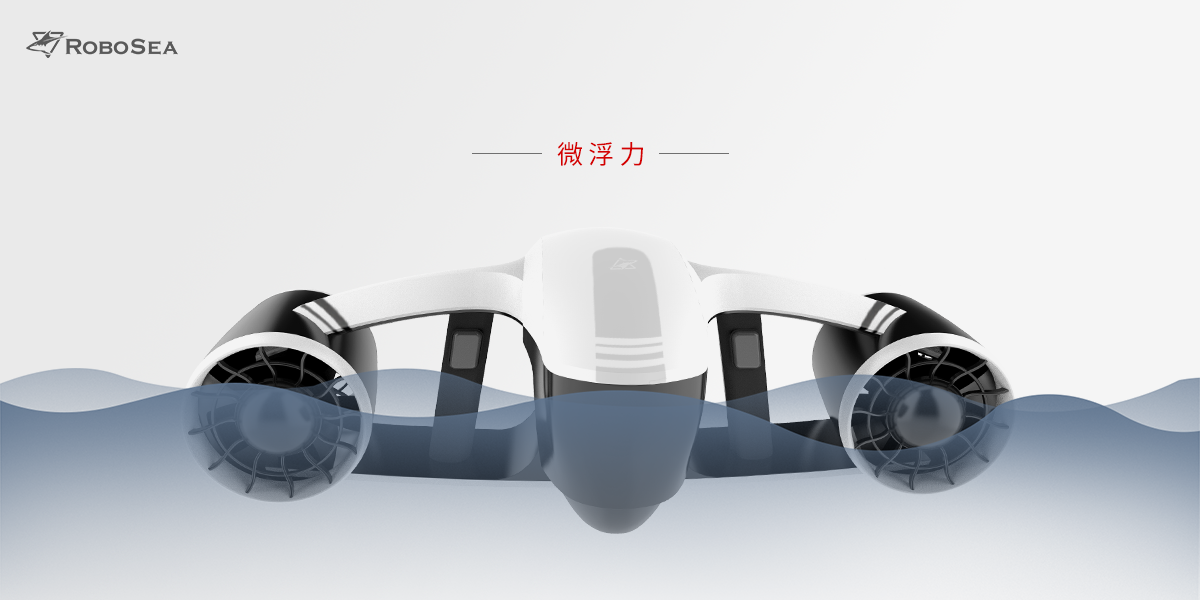 The angle of the waterjets is 5°, with such arrangement users won't get hit by the water jetted out from waterjets.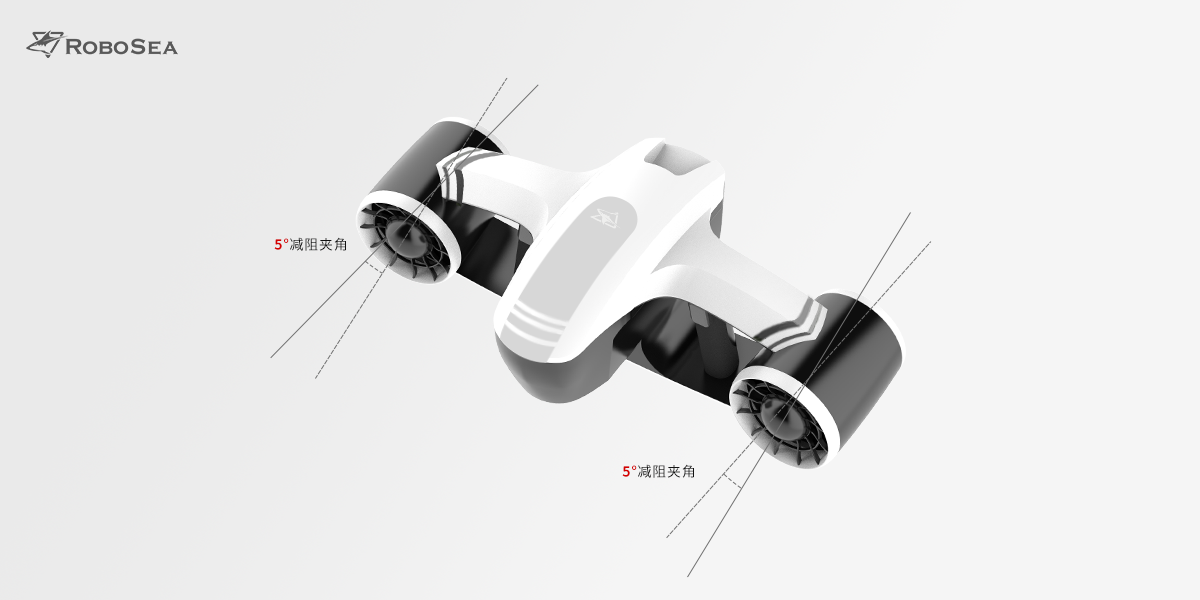 SeaFlyer的握持方式是双手以最自然的状态握住机器,长时间使用也不会累,尤其是手腕的部分。这种手握方式的结构样式可以参考飞机方向控制杆,公路自行车车把,在操作的时候,无论是上浮、下潜、左右转向都很轻松自然。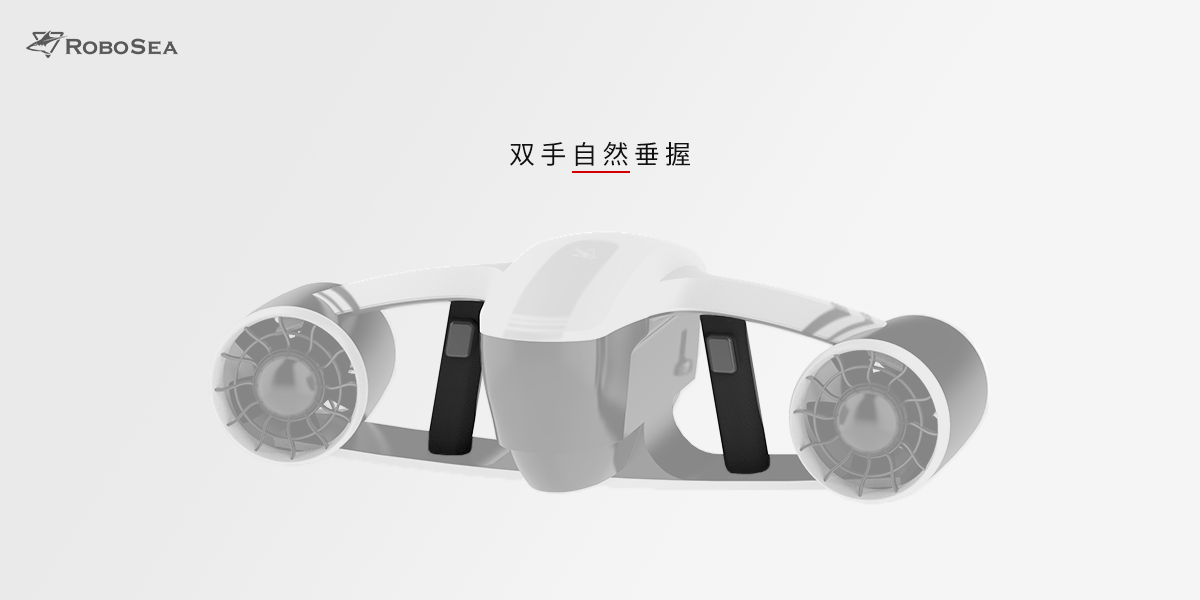 SeaFlyer has a LCD dashboard provides you with sensor data such as depth, temperature, and battery status.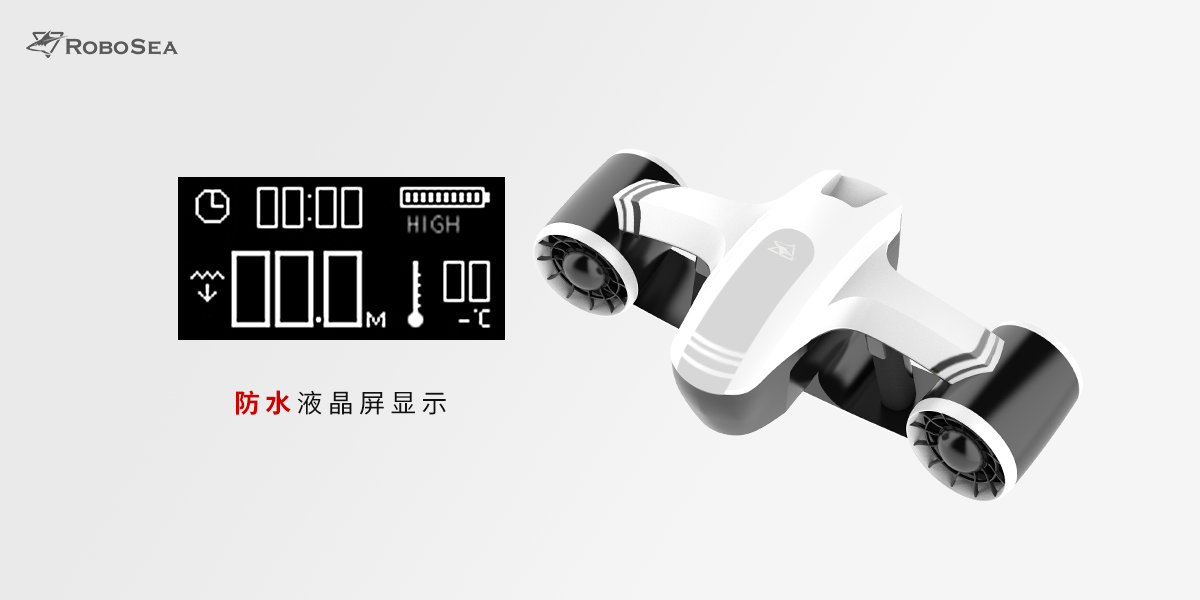 SeaFlyer采用的是磁控开关,并且是两个开关共同控制机器。用户在使用的时候,需要两只手同时按动开关,机器才会启动。使用过程中,如果有任何一只手松开开关的话,两个螺旋桨都会同时停止。这样就保障了用户使用的安全性。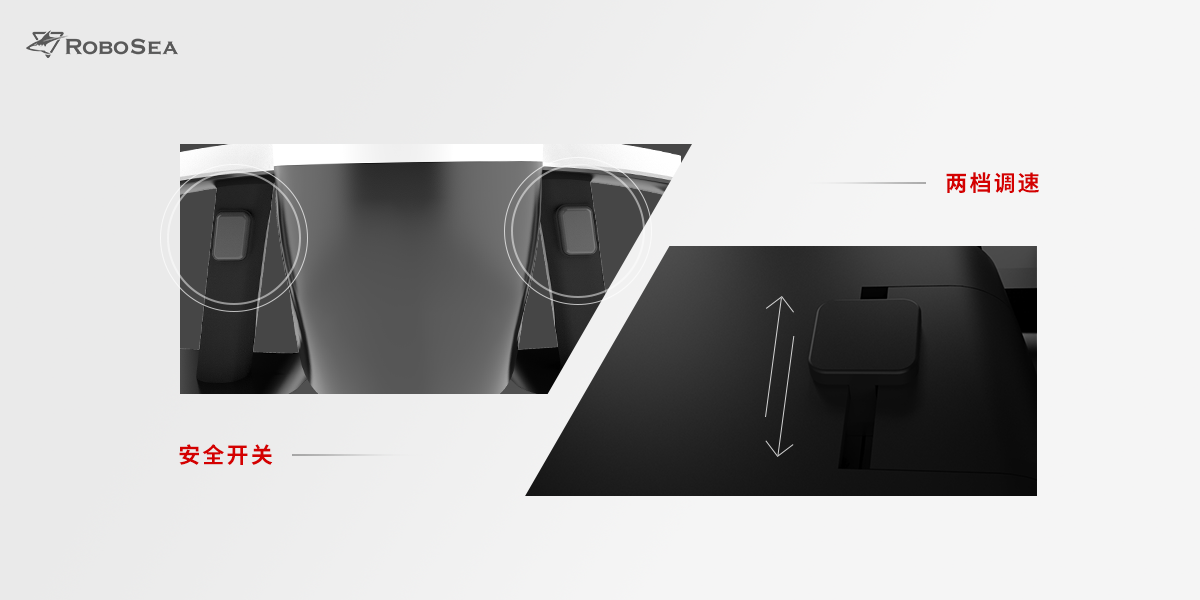 SeaFlyer has two speed options which are low speed and high speed. The low speed was designed for swim beginners, who will definitely feel not comfortable if they start at high speed.
三色可选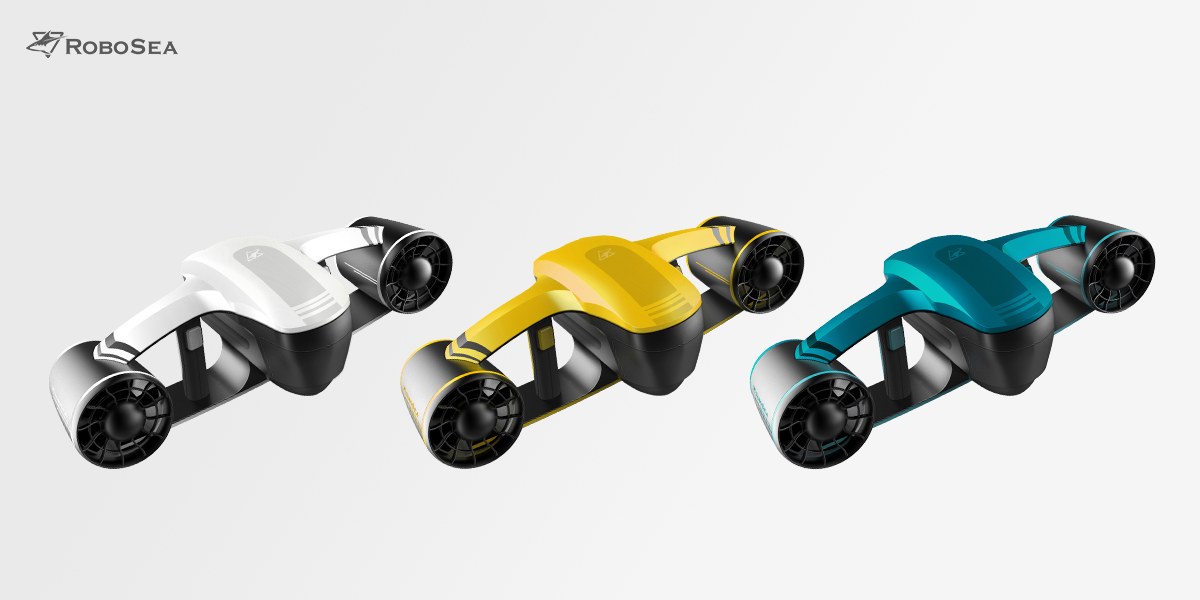 产品部件简介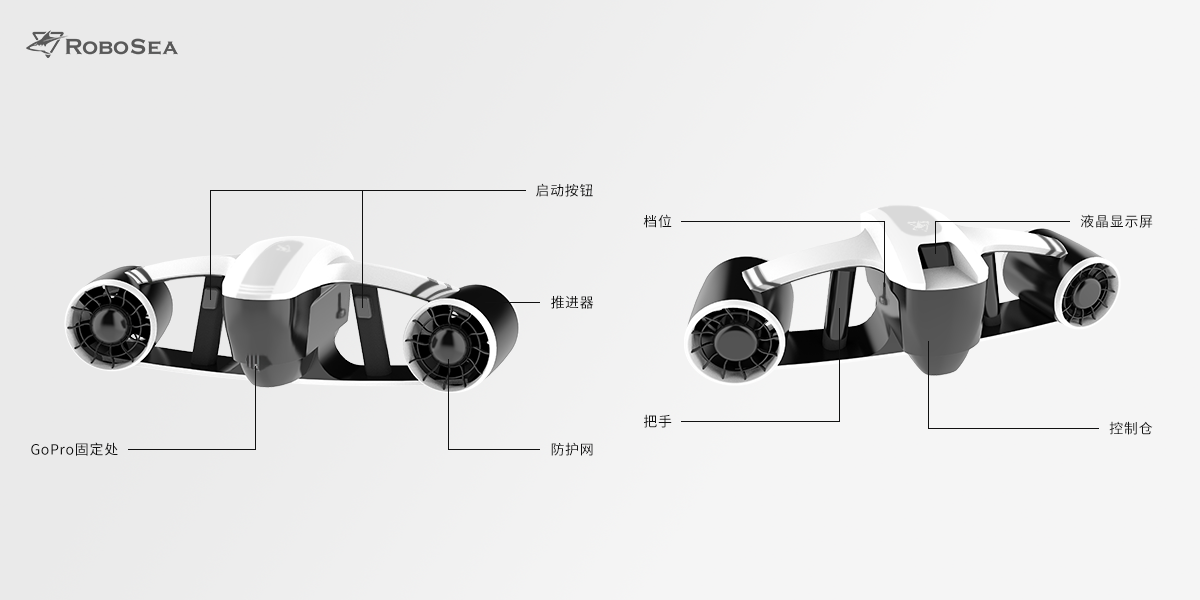 产品技术参数